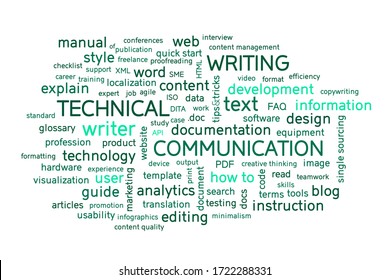 Introduction:
Have you ever wondered what issues technical writers face during content creation? It is mostly about how you tackle an important technical point. It provides you the confidence to engage the reader for a long. They have to stick to a set of rules for writing product reviews. This set of rules is a technical writer style guideline. Mentioning the mechanical aspects isn't easy without a style guide. This guide ensures that readers can easily understand your message.
No matter how long the content is, technical writers need to proceed smoothly. With bigger projects, it might be impossible to control everything involved. That's another reason why style guides are important for writers.
What Does this Style Guide Mean?
Technical writing has a straightforward, crystal clear, and unbiased writing tone. The content must present the information in the most accessible way possible. The style guide shows the length of the sentences, what text to use or avoid, and how to add figures to the content.
A perfect writing style guide provides different content templates along with base clarity. A typical writing style is pretty helpful for the writer working on similar assignments every day. This particular set of styles is a set of standards for designing content. It defines the styles in technical communication, including user manuals and procedural writing. It helps you write more clearly and maintains a likable tone.
Our Top Picks for Different Styles:
The technical style guide provides references with examples so that every writer stays on the right track. Secondly, the tool grants enough flexibility for some variation in formatting according to the writer's preferences.
Technical writer involves explaining technical aspects of a product. Often, it's associated with computing and technology. Almost every type of business relies on technical writing for its success. For extra convenience, technical writers follow every style guideline. Below, we've evaluated some of the most used style guidelines for the following years.
Google Developer Style:
(Best for technical navigation)
Technical writers should know that content organizing is important, especially when you've tons of information to deal with. In this regard, Google Developer Styleguide comes in handy. It starts with an introductory section covering the basics and how to use them. Later, it breaks down the format in an easier way. The other section covers the tone, grammatical issues, formatting, punctuation, and relevant images. These factors make this guide an easy to understand and less intimidating platform.
Microsoft's Style:
(Best Example-based technical guide)
Microsoft's Styleguide provides valuable ideas to content creators, editors, journalists, and technicians. The first chapter includes a manual guide covering capitalization, punctuation, and italics. Also, it offers guidelines on catchy headlines and technical formatting terms. Lastly, there're rules about using words with several meanings.
The platform updates its algorithm and helps you communicate on technical topics. You get a comprehensive workbook on grammatical suggestions, including tone and voice.
IBM Style Guide:
(Best for Editors)
The IBM style guide supports technical editing. The first portion covers general questions and grammatical rules; while the other helps organizations improve their content globally or within their geographic locations. Writers find it quite useable as it provides practical examples on technical aspects.
Throughout the guide, the authors have explained the proper usage of correct and incorrect texts. With this guide, editors structure product descriptions and place reviews. Every topic addresses the most common circumstances and gives examples where necessary.
Oxford Manual of Style:
(Best for academic publishing)
The Oxford Manual Style provides a guide for writing and formatting documents. Universities generally use the tool in case of formal documentation. The word "Manual" in the guide's name refers to journal articles, essays, book reviews, and official letters.
Yet, organizations can opt for it as well. This guide assists academic publishing. Also, it provides suggestions for general writing, for instance, how to use different words with similar meanings.
A11Y Style Guide:
(Best for UX & UI)
The A11Y Style guide arrives with helpful links to relevant tools, articles, and WCAG. It focuses on impaired people and ensures the writers and developers that the content is accessible. These tools guide both SCSS/CSS code and HTML markup to keep the designers aware of their website's progress.
The guide primarily deals with the alt text image descriptions with proper guidelines regarding their sizes and shapes. By using catchy headlines and titles, the tool helps readers quickly go through the pages.
Open SUSE:
(Best for Software Creation)
Open SUSE is open-source for creating software documentation. It is available for designers and developers alike. This technical guide assists in grammatical changes, formatting, punctuation, and capitalization. There's also diversity in languages and allows translation from English as well.
Moreover, this guide answers commonly arising queries when editing SUSE documentation. The DocBook/GeekoDoc reference at the end of the guide helps you choose the right XML element.
Apple-Style Guide:
(Best for Content Engagement)
The Apple style guide is available for technical communication, including writers and proofreaders. However, Apple developers use the tool for writing client-centered content. The tool is, previously known as the "Apple Publications Style guide," now reflects the growing level of content delivered in electronic formats rather than traditional print documents.
Another key point is the strategic placement of the update page, located at the rear of the page. This point is important for every business, especially if creating a scratch style guide.
Handbook of Technical Writing:
(Best for Improving Communication)
Whether you're writing an affiliate blog or report, the Handbook of technical writing offers smart ideas for writing. The Handbook covers expert communication, content styling, graphics, and grammatical aspects. It also explains the basics of writing for other geographical regions.
Rules to Follow with Technical Style Guidance:
As for the style guide examples, you can consider the above-evaluated tools. Yet, there's still a long route to go. While you write, there're a few rules to follow. Below, we've listed a few helpful steps to follow with a style guide.
Begin with your selected writing templates, for instance, the A.P Style Guide.
Create space for personal preferences, tenses, and passive voice.
Write in an easy language that readers can easily understand.
Evaluate how you will format the product description.
Develop Performance standards.
Set specific rules for FAQs and table of contents.
Define the text with images guidelines.
Whether you're covering the entire context or referring to something, in particular, explain it.
Final Thoughts:
At last, let's review some of the main benefits of having a technical style guide.
Every writer can access it to get ideas and relevant information without hassle.
Readers find it easy to consume data from user manuals. Style guides remove falseness which confuses.
Style guides provide structure and convenience to the writing processes.
After a detailed evaluation, you must've understood the significance of a style guide for a technical writer. It ensures the provision of clarity and consistency within the content. It helps you out, although the writers and editors of the content are utterly different personalities. Developing a style guide isn't an easy task. The creation might be a bit time-consuming. However, the above examples are ready to serve, so you can consider them as a reference.