If you are a writer and you want to make sure that your writing process is as smooth as silk and without any pain involved, You might want to get a grammar checker, but perhaps you've heard of the most popular one out there, Grammarly, and you were not happy with it.
Then you don't have to give up on grammar checkers as a whole as there is a plethora to choose from. This is a list of 7 Grammarly alternatives that are completely free in 2021 and you might find some of them much more appealing than Grammarly.
Let's review Grammarly alternatives one by one!
GrammarLookup uses artificial intelligence to check for grammar, spelling, and style issues, its simpler interface and a good database of grammar and punctuation checking abilities make it the best proofreader.
I suggest you give it a try, and if you like it then share it with your friends on Facebook and Twitter and mention it in your blog posts!
The best thing about this tool is that it can be used online without registration, Simply copy and paste the text and click the Lookup button and voila!!

You caught those typos, (Grammar, spelling, style issues), now go through each to correct them.
(Don't worry you won't lose formatting while moving back text to your original editor like Ms. Word).
The best Free Grammarly alternative is Grammarlookup (It's 100% Free).
Access here: GrammarLookup Check!
2) ProWritingAid (Free Version)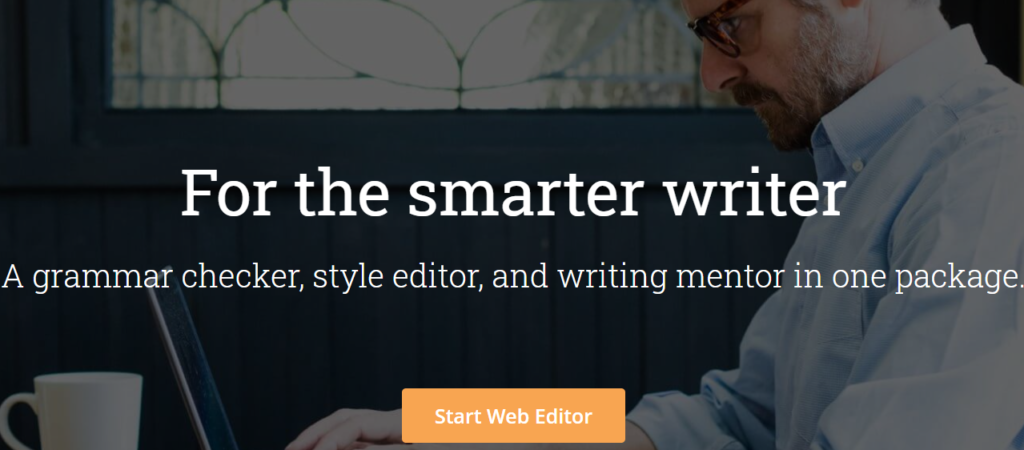 What makes this similar to Grammarly is that there is a set of writing styles available. You can choose writing styles like blog posting, academic writing, business, or just a simple general writing style.
The extension is free but the desktop version is paid. But this should meet your requirements for WordPress, Email, and Facebook. There are also some developer tools available you want to incorporate the grammar checker into an app.
It is possibly one of the easiest to use grammar checkers available. There appears an icon over certain errors in any text editor. ProWritingAid makes sure that the writing isn't hackneyed, is fresh, and there is a correct usage of words.
Access here: ProWritingAid.com
3) SentenceCheckup.com (It's Free)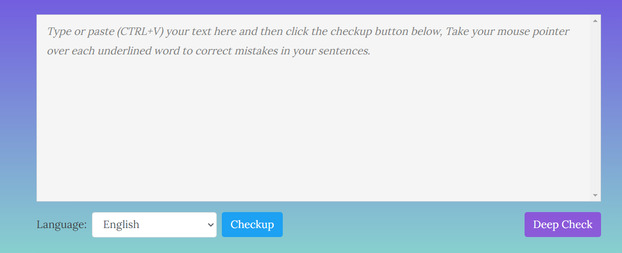 Sentence Checkup is another best alternative to Grammarly free, it does not require registration or chrome extension installation, Simply head over to SentenceCheckup and paste a bunch of text, click the checkup button, and all possible grammar mistakes in your sentence will be highlighted.
It can also check for sentence structure and fragment to fix mistakes in the context, simply hover over each word and you will have many options to correct the error.
Features:
Language Selection: You can choose between British or American English and it will adopt the style accordingly, the best thing is it can offer to detect excessive word usage to improve the readability of your content.
Simple interface: The simple and clean interface makes it easy to use the editor on the daily basis, it doesn't ask to download a chrome extension or signup with email, this saves you time.
Completely free: No trail, No text limit, can be used many times.
Access here: Sentence Checker
4) WhiteSmoke (Free Software):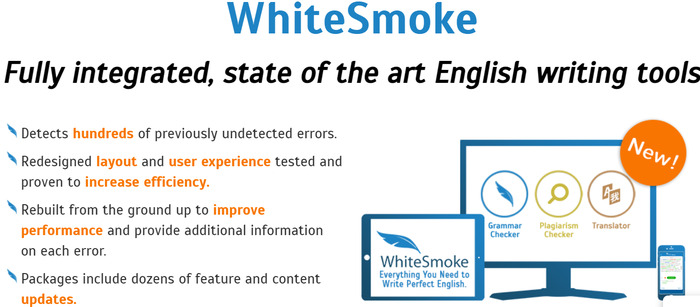 WhiteSmoke is available on a variety of platforms. It is available in Chrome, Firefox, Edge, Safari, Opera, Windows, Mac, Android, and iOS. Any grammar error that you make WhiteSmoke's grammar checker will give you an easy-to-understand explanation of the error. The grammar checker covers a large number of grammar rules which includes.
Features:
Incomplete Sentences
Fragments
Run-On Sentences
Subject-Verb Disagreements
Double Negatives
Tense Shifts
Mechanical Mistakes Like Misspellings
Incorrect Punctuation
Capitalization
Dangling Modifiers
Sentence Units
Object Clauses
Sentence Fragments.
Comma Splices.
Missing Words
Fused Sentences
The spelling checker makes sure that you are using the correctly spelled words in the right context, any homophone, that is. This algorithm makes WhiteSmoke quite unique as well. There is a community-maintained public database that keeps the dictionary quite updated.
The punctuation checker works by comparing your sentences to its large database of mistakes, words, and sentences, an algorithm cross-checks this with what's on the database, and an AI is used to correct the punctuation and writing pattern.
The translator can translate about 55 languages and can do so on any application. It uses statistical machine translation and it is quite accurate. It can also, in a way, help you learn a language because it gives an example of a sentence for every word.
Access here: Whitesmoke
5) JetPack (Grammarly free version alternative)
Jetpack has a unique user interface out of all the grammar checkers. The app scans the text and marks words with red, green, and blue icons. The red icon indicates incorrect spellings and words used incorrectly in the context, the green icon shows grammar mistakes and the blue icon just gives suggestions for the writing style that you have chosen.
The app looks out for clichés, bias language, overly complex sentences, verbose sentences, jargon, redundant phrases, phrases that should be avoided, double negatives, and hidden verbs.
If you use WordPress then you might have used JetPack already because there is a built-in plugin for it on there. Moreover, it is a robust tool for simple proofreading and will do that task quite well for you.
Access here: JetPack Spell & grammar checker
6) Hemingway (Free)
If you want to improve the quality of your writing in terms of readability then Hemingwayapp is probably the best software for that task currently available on the market.
The software gives your text a readability grade. Phrases that are highlighted red are incredibly dense and too unnecessarily complex for the reader to follow anything, when a word is highlighted in purple then there is probably the option to use a shorter and much simpler sentence in its place, phrases that are highlighted green show a passive voice. The app is available for free on browsers, WordPress, or the medium editor.
Access here: Hemingway app
7) LanguageTool (Free version):
The Languagetool is perhaps one of the best desktop-based grammar checker programs available in the market. It has a vast selection of tools and available on Windows, Chrome, Safari, Firefox, and Mac. Not only can you use it as a proofreading tool, but in fact, you can even use it as the replacement for your phone's autocorrect, to which languagetool might be vastly superior.
You can choose from American English, British English, and Canadian English. The user interface is quite simple; the errors are highlighted and hovering your mouse over the highlighted region gives you a multitude of options.
It can also act as your English Tutor because it explains why any grammatical error made is wrong and there is also a text reader which can help you learn pronunciations.
It also has a rephrase tool that looks for synonyms of words you've used in a sentence and changes it completely. This can make your sentences seem richer and well thought out. There is also a language-translation tool for over 40 languages including French, German, Spanish, Urdu, Hindi, and Arabic.
Access here: Languagetool
What's the Best Free Grammarly Alternative?
If you are still here, it's probably you couldn't decide to go with the of the Sites like Grammarly mentioned in this post.
Here we go again!
You should definitely try Grammarlookup.com, it's the best Grammarly alternative in terms of checking spelling, grammar, and punctuation (As well as improve style issues) But if you need to check your writing everywhere like writing in an email, then go for ProwritingAid mentioned at no.2.
I would not recommend going with Ginger software, for some sentences it doesn't catch even basic grammar mistakes, if you are good with grammar but just want to improve your writing readability, go with Hemingway App.
Just want a get a sentence checker? Try Sentence checker! It can improve your writing by eliminating unnecessary words, improve your sentence, grammar and punctuation.
Sites Like Grammarly (Summary):
GrammarLookup (Alternative to the free version of Grammarly).
SentenceCheckup (Free Grammarly alternative)
ProWritingAid (Website like Grammarly)
Hemingway (Best to improve reading)
Whitesmoke (Program like Grammarly)
LanguageTool (Free version of Grammarly)
Let me know in the comments, which website did you go after Grammarly.