When you update your website, you understand how challenging it can be to avoid misspelling a term or making grammatical errors. Even a few blunders can give the impression of unprofessionalism. The good news is that various spell-checker apps are available to help you hone your writing skills. Grammarly can help you write flawless emails and social media posts, regardless of whether you speak English as a first language or not.
Publications, blogs, articles, and academic papers may all contain errors. Even fluent native speakers, writers, and readers aren't flawless. However, there are a lot of grammar and spell-checking apps you can use to make sure your writing is correct.
Spelling mistakes, typos, phonetic errors, and inappropriate words are the most common mistakes. It is common for people to make grammar mistakes by using the erroneous plural or single form of certain words and the wrong tense.
You can choose from several options. Learning as much as you can about spelling, grammar, and writing is a worthwhile investment of time. Hire a proofreader to look over your writing, or use the grammar and spelling check app to ensure it is correct.
It is possible to avoid embarrassing grammar and spelling errors when writing blog posts with the aid of certain tools. A few examples include Grammarly and WhiteSmoke. Here, I'll compare and evaluate WhiteSmoke and Grammarly to figure out which one is better.
Access here: Grammarly.com
WhiteSmoke:
WhiteSmoke is an all-in-one writing software application. It evaluates your grammar, writing style, punctuation, spelling, and overall writing quality. Its purpose is to assist you in improving your writing style. It works by pointing up all the writing issues, such as grammatical errors you may make when creating a piece. Both native and non-native writers from all across the world use WhiteSmoke. They also make apps for businesses that help them communicate better in English.
Besides checking your grammar, this software tool also looks at your writing style, tone, and how clear your text is. WhiteSmoke is compatible with a wide range of devices and browsers. It includes Android, iOS, Mac OS X, and Windows.
WhiteSmoke automatically verifies your writing in Word docs, emails, and the web. It's also an excellent tool for proofreading literary works such as short tales, essays, and magazine articles. It gets rid of grammatical mistakes or cuts them down a lot.
Key Features of WhiteSmoke:
WhiteSmoke spell and grammar checking app comes with an excellent set of features. It helps writers in every aspect of writing. In addition, it works well with Word Press Editor. Some of its salient features are;
Checks Spelling and Grammar:
The tool's capacity to precisely check grammar and spelling is, of course, a crucial feature. WhiteSmoke's spell checker has wowed me to the point of admiration. At every stage of the writing process, WhiteSmoke flags the issues and makes recommendations for improvement. A great deal of time is saved since it can distinguish between an error in a product name, a misspelling of a company name, or a technical term.
The grammar checker is also highly effective. It will detect the vast majority of grammar issues without failure. The overall experience is still great despite the rare false positive.
Checks writing style:
Apart from flagging obvious errors like tense switches, this feature also checks for monotony and flow. It helps make your writing more readable and understandable.
Checks Punctuation:
If it's still challenging for you to distinguish between colons, semicolons, hyphens, dashes, and em-dashes. Then, you aren't alone. The good news is that WhiteSmoke features a top-notch quality punctuation detector. This punctuation detector can find and fix these issues to improve your writing.
Checks plagiarism:
Writing something that stands out in a sea of similar content can be difficult no matter how hard we try. This tool will assist you in making your work stand out from the crowd and ensuring that your content is fresh and original.
Offers Translation In Different Languages:
A Translator feature in WhiteSmoke can translate text into 55 different languages. With a complete dictionary and thesaurus available, you can look up definitions and examples of how to use them in any text editor.
It uses statistical machine translation (SMT) technology. It can translate words in a manner appropriate for your writing style and the tone of the text.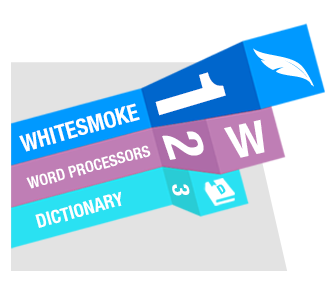 WhiteSmoke Pricing:
Similar to Grammarly, WhiteSmoke offers three distinct subscription tiers. It provides a variety of options to suit the needs of the customer. There is no free version of WhiteSmoke available. However, free trials are available, and you may feel the tool's capabilities.
You may purchase WhiteSmoke on three different subscription plans. Essential, Premium, and Business (the most expensive of which is Business).
Essential: It's an excellent platform for new bloggers and writers just getting their feet wet in blogging and writing. Moreover, it is beneficial to the students. It costs just $4.16 a month to use.
Premium: It is a more advanced bundle than the previous one. It is an excellent choice for authors who excel at writing. People who write blogs and put them on their websites can make money by getting people to visit their websites. It is $6.67/month.
Business: Content writing firms and companies use this feature as it's most suitable for them. Only three computer systems are eligible to use a single license. It costs $11.50 per month.
WhiteSmoke: How it works:
The app effectively offers to alter whatever you type once it's running on your PC. You can see spelling mistakes and typos in red and grammatical errors in green. The first step is to paste the content into the WhiteSmoke text editor to get the ball rolling. You can submit up to 10,000 words at a time, though. The process begins once you've entered all of your text.
After you submit your document, WhiteSmoke begins working on it. It inspects every inch for errors and makes any necessary repairs. It also notifies you of any errors in the text.
Pros Of WhiteSmoke:
Using WhiteSmoke provides several benefits. It offers the WhiteSmoke plugin, statistical machine translation (SMT) technology, an in-built plagiarism detector, and excellent compatibility with many mobile phones and browsers. However, Grammarly is more user-friendly. It outclasses WhiteSmoke because of its simple yet effective features.
Cons Of WhiteSmoke:
There is no free option available. Customer service is also relatively slow. Unlike Grammarly, the WhiteSmoke website is not user-friendly.
Grammarly:
Grammarly is a powerful "writing aid tool." Most job seekers, authors, and other professionals use Gramm to improve the quality of their writing. It can check for spelling mistakes, grammatical issues, and embarrassing typos.
There are six different writing styles that Grammarly can edit depending on the writer's need. It goes well beyond the standard editing tools available on Word and email platforms.
Grammarly is a lot better than the traditional editing tools with MS Word and email. It lets users select editing input relies on six distinct writing styles. These writing styles include; business, academic, technical, casual, creative, and general writing.
Whether you speak English well or not, you can use Grammarly like a pro. It will help to make sure that your documents and digital content, like emails and social media posts, are free of mistakes. Bloggers, Content marketers, pupils, entrepreneurs, and writers use Grammarly to produce unique content.
Access here: Grammarly.com
Key features of Grammarly:
People who work online and think they write excellent English, but they don't should use Grammarly instead of WhiteSmoke. Many bloggers, students, and social media influencers worldwide use Grammarly to improve their writing. It allows for the online correction of errors.
Tone detection, Smartphone synonyms, The Grammarly Editor, coherence, clarity, and readability, are among Grammarly's five new intriguing additions. Let's have a look at its features;
Genre-related Writing Style:
In comparison to WhiteSmoke, Grammarly is a far more sophisticated tool. It has different writing styles for various niches, including marketing, creative writing, ESL, job applicants, scriptwriting, blog posts, technical writing, medical, and business writing. Your topic and parameters are the basis for this technology's structural and grammar fixes.
Plagiarism Detector:
Grammarly has a built-in plagiarism detector that compares your text to billions of web pages to make sure your text is unique.
To use this feature, you must have a Grammarly Premium subscription. Grammarly searches the internet for material comparable to the one under examination. This plagiarism tool assures that your content is entirely original and distinctive in its approach.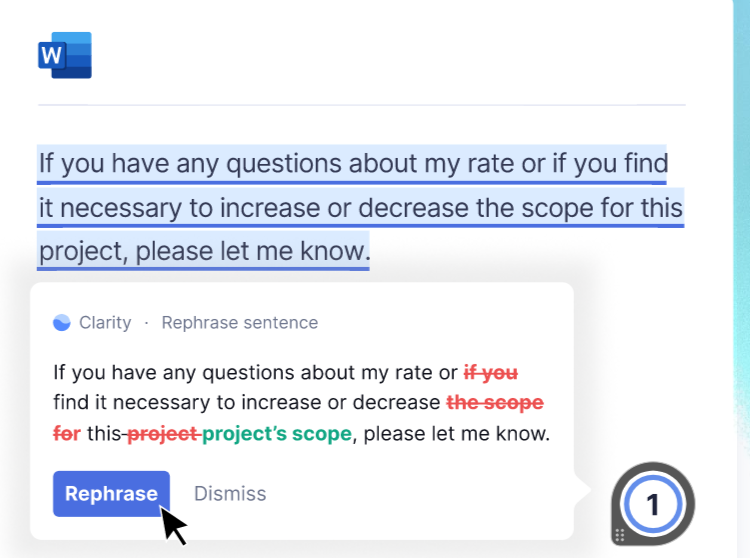 Passive Voice:
To make your writing send a stronger message, you should try to avoid passive voice as often as possible. Grammarly will automatically identify those instances or sentences if you use passive voice. Use an active voice as appropriate to replace the passive voice.
Personalized dictionary:
Language tools such as Grammarly and WhiteSmoke are quite flexible writing aid tools. They both allow for the addition of non-English names, slang, and abbreviations to the lexicon.
To be a good writer, you need to know how to come up with new words for your stories. As a fiction writer, it's a must. Grammar checkers, on the other hand, highlight them. But Grammarly allows users to add these words to the lexicon to avoid this problem.
Readability:
Grammarly looks for grammatical errors and clumsy phrases, paragraphs, and sections. Grammarly suggests sentence rephrases that are more precise and clear for the reader, utilizing artificial intelligence technology. It looks at your writing and finds long, wordy phrases. It provides synonyms for difficult words and suggests ways to strengthen weak sentences, among other things.
There are several factors that it considers when determining readability concerns. These are;
Number of words
Number of Characters
Reading time
Speaking time
Overall, it aids in the construction of concise sentences.
Proofreading reports:
You can email a copy of your Grammarly report to another author or editor. It offers them statistics and information that they may utilize to improve their writing material.
Grammarly pricing:
We can choose from three different subscription plans.
Free Subscription Plan:
If you want to get a free subscription, register online with your email address. You don't have to pay even a single cent for this subscription, as it's completely free. However, you cannot perform any plagiarism or readability checks with this free plan.
Grammarly Premium Subscription Package: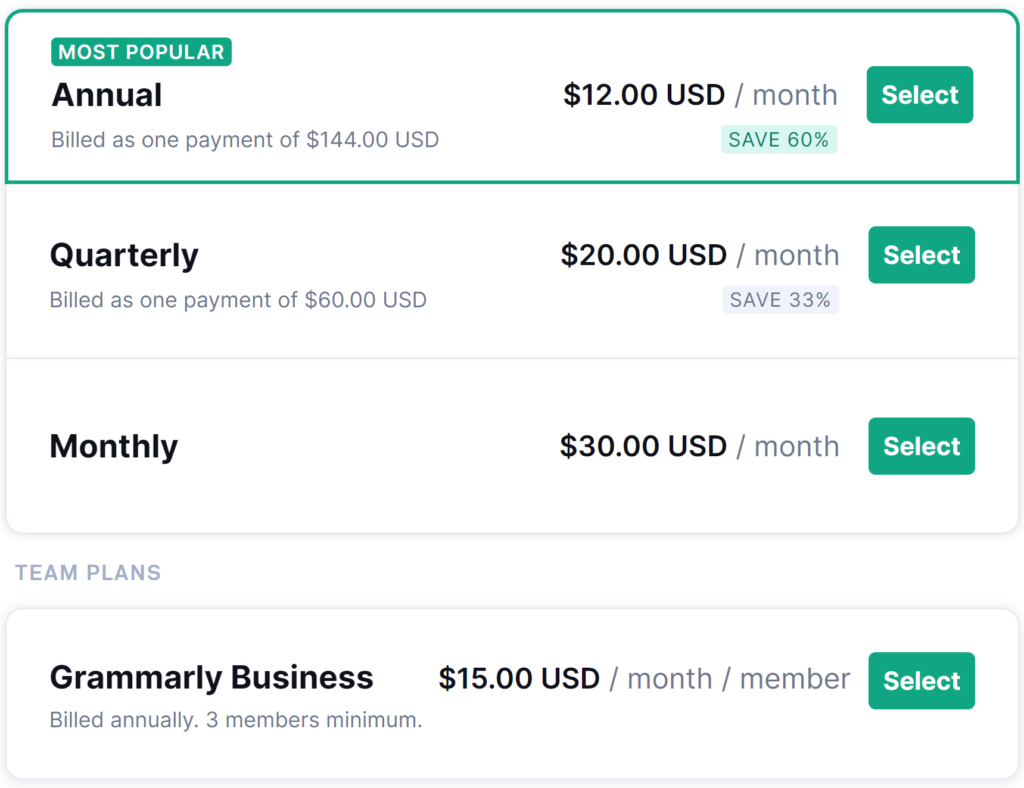 Language writers and publishers who create and publish content regularly can benefit from Grammarly Premium. It provides extensive writing feedback. It also includes resources, including weekly status reports of your work, words reviewed, the most common errors, and more.
A monthly subscription costs $29.95 USD.

A quarterly subscription costs you $19.98 per month ($59.95 /annum).

A yearly subscription costs $11.66 a month (a total of $139.95).
Grammarly Business Enterprise Package:
With this package, an infinite number of users can take advantage of Grammarly Business's features. There is no set price for this plan. If you have any questions, you can contact the Grammarly support staff.
Grammarly: How it works:
Grammarly assigns a score to your document depending on the number of faults and errors it discovers in the content. The program then guides you through various grammatical errors one by one. The system provides both a quick and a long explanation for each error.
A list of alternate spellings is provided for each misspelling. Checking for plagiarism is easier with the aid of a good plagiarism detector. The system looks for content similar to your text and suggests citations that you can use to back it up.
Users can utilize a synonym checker to prevent using the same words repeatedly. Moreover, Grammarly also gives you descriptions of the changes it recommends.
Pros Of Grammarly:
Using Grammarly has substantial advantages. Numerous benefits are available to Grammarly users. These include the ability to add the extension to Microsoft Word documents and a wide range of web browsers. People who use Macs can easily use them on phones. It comes with a word add-on, a plagiarism detector, and grammar checks. Grammarly has an excellent user interface and is pretty user-friendly.
Cons Of Grammarly:
It has a flaw that bothers a lot of people. It requires an internet connection to work, as it is unavailable offline. To support its consumers even when they don't have access to the internet, Grammarly should release an offline extension. In addition, a plagiarism checker is not available in the free version.
Which One Is Better Between WhiteSmoke And Grammarly:
Considering the difference in price between Grammarly and WhiteSmoke, I'm tempted to go with WhiteSmoke. Grammarly is hands down the best here as far as real-world comparisons go. Grammarly is much more than a simple grammar checker. The professionals use this tool. I doubt that we'll ever see a better grammar-checking software than this.
Is Grammarly A Reliable Grammar Checker:
You don't necessarily have to use American English when writing your material. But, of course, you might also have to write in British English. Correct? How do you ensure that your work is free of grammatical and spelling errors as a native American English speaker?. A tool that can assist you in rectifying your mistakes on time is essential in such a situation. Grammarly is that remarkable tool that helps you fix all of your grammar, punctuation, and spelling mistakes.
Final words (Grammarly or WhiteSmoke):
Grammarly Premium is the best value for money. Even though Whitesmoke is less expensive, it does not offer as many features as Grammarly. Contrary to what the name suggests, it's not only a grammar checker. It's an all-in-one package that checks for plagiarism, writing style, tone, readability, and grammar issues. It is flexible and can modify as per your writing style. If you're a content marketer, blogger, writer, or student, Grammarly is an excellent tool to have on hand.
On the contrary, If you're juggling multiple devices, WhiteSmoke can be beneficial. Now, you don't have to stay on your computers all the time. Not only that, but WhiteSmoke's translator service is also a great feature. It ultimately comes down to your personal preferences and the available budget. However, these writing tools are excellent, so there is no reason not to use one.
Furthermore, if you're interested in an in-depth comparison of Grammarly with another famous edition software aka Microsoft Editor, Click here to read our extensive findings on Grammarly vs Microsoft Editor.
Also, if you're exclusively looking for Grammarly for your content writing work, we urge you to click here and read our detailed article on The Definitive Guide to Using Grammarly.
Or if you're looking for some good alternatives to the Grammarly software, we got you covered for that as well! Click here and you'll read our detailed article on 7 Best Grammarly Alternatives that are completely free to use.
Frequently Asked Questions:
Q1. Can I use WhiteSmoke for free?
Ans: No, WhiteSmoke is not available for free.
Q2. Do you think Whitesmoke is a preferable option to Grammarly?
Ans: No, WhiteSmoke does not outperform Grammarly in any way. The only way you can ensure that your paper is original is to conduct a plagiarism check. Whitesmoke might be a better choice if you want to review or convert your texts into more than one language. Since Grammarly only works in one language.
Q3. Is it worth having Grammarly?
Ans: Yes. Grammar corrections in the premium package are more precise than those in the free version. Besides, it has features like plagiarism detection that aren't available in the service's free edition.