Have you ever observed that every book, essay, or even article has a defining vibe? It is created with the help of literary devices to achieve special and unique writing aesthetic.
It is also true that many writers struggle hard with finding their own aesthetic.
Fortunately, it is something you can efficiently work on and develop over time. To give you a leg up, we are going to talk about some of the main ideas so that you can develop or further polish your writing aesthetic.
What is writing aesthetic?
Aesthetic in specific literature is a combination of cultural references, artistic, literary devices, and finding your own voice.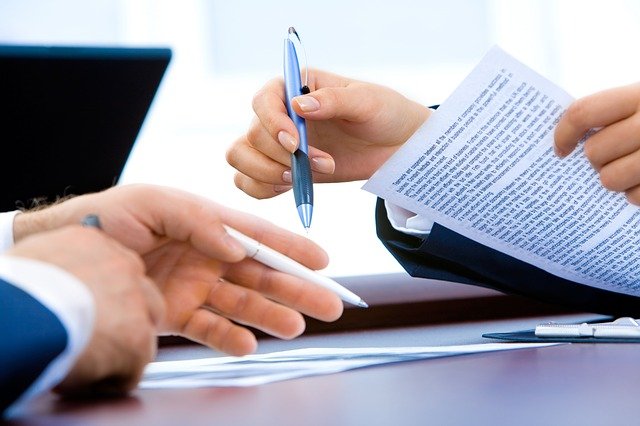 The concept of a writing aesthetic is quite comprehensive and can be complicated too.
And even though you can also easily list some of the best-known kinds of writing aesthetics, there are no serious restrictions or limitations to what it can be.
Why does writing aesthetic matter?
The influence of aesthetics in writing is quite challenging to measure. The best or perfect way to understand its due importance is to see it as the subtext of what you are reading.
However, if writers have managed to create and develop their own aesthetic, you will inevitably sense it easily, even if you can't describe it.
There are several reasons why writing aesthetics really matters, with one of them being that it is a way to build up the mystique and allure of a character in any kind of story.
If you have not used some semblance of aesthetics, your crucial character will not stand out, and the rest will suffer even more intensity.
Why should you care about creating a writer's aesthetic?
Here are some of the genuine benefits of creating and generating one.
When you finally establish your sense of style, signature, or aesthetic, you are also launching your brand, legacy, and way of life.
Your writing is principally your legacy and your brand but how you go about your entire life is also a part of it.
10 Ways To Develop your own writing aesthetic
We all certainly want to belong to something or at least someone. It could be either be a nationality, a club, a person, a community, or even a profession.
We all aspire to have an individual identity. Writers in particular, well, most of us, want to develop an aesthetic of our own and be very well-known for it.
It is not just about the typical aesthetics of one's writing but also the aesthetics of that particular writer. We want it to be a part of our facade, don't we?
Have you seen interviews of famous writers and authors or met them in person? If you have, then you probably have observed how they stand apart from the rest. They have a vibe about them, don't they? That vibe is no coincidence; it's an aesthetic that they have built around themselves for years.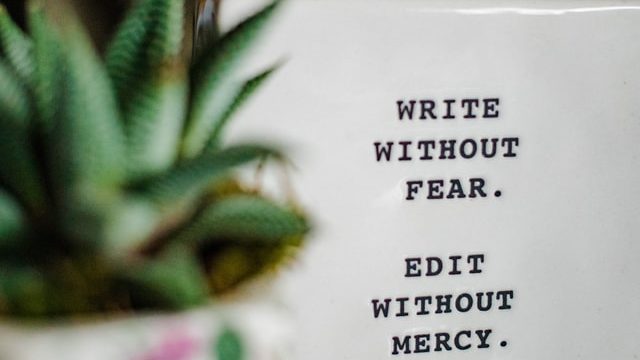 Developing your personal aesthetic is enormously important to several dedicated writers. We all have indeed a personal aesthetic in our daily lives anyway, on a macro and micro level.
It is something we develop throughout our life. And we are all greatly influenced by the background, surroundings, and sensibility we are born with. For good writing purposes, you can create an atmosphere with writing aesthetic tools and also your personal feelings.
The fundamental trick is always to write and read, and you will be able to find the aesthetic that you are looking for overtime. And do remember, the most accomplished writers are often the most complicated and most challenging critics of their own work.
Therefore, aesthetic principles are always vital and crucial to consider in the writing process. If you succeed in incorporating these principles into your writing, it may become an authentic art piece.
After going through this guide and learning all about the importance of writing aesthetic, we will move towards the ideas from which you can improve this ability.
1. Ace the Art of Articulation
However, delicate or refined speaking skills can be a crucial element to develop a writer's aesthetic.
Spectacular oration comes unsurprisingly to some while they can be worked on and attained by others. The golden rule of a good orator is nothing than to not speak less but speak well. Hone the art of rhetoric. Work on your enunciation, language, and mainly on your expressions.
There is nothing more entertaining and charming than anyone who writes spectacularly and speaks equally fantastically.
2. Create your Aesthetic
A really good writer does not run after the significant trends and all things viral as they are pretty short-lived, and spending all their carrier life in pursuit of trends is indeed a waste of a life.
To polish and cultivate an authentic aesthetic that is equally true to your personal and writer self, you must wisely select what represents you the most and not going behind what others are doing.
Pick very selectively whatever complements your personality. Moreover, think about what you indeed required and not what you are made to like and select that for an authentic writers' aesthetic.
3. Update Your Wardrobe
Some writers shy away from dressing up and contemplate it too vain for our supposedly heightened intellectual selves. That is the biggest blunder we make that comes in the way of constructing an enigmatic writer's aesthetic.
What we wear genuinely defines us, our choices, and our aesthetic. Depending on what you relate with, you could easily select a traditional/ethnic way of dressing, or even try to pick androgynous garments or invest in futuristic modern clothes such as techwear. The utility of clothing is indeed essential, but equally significant in today's world is defining and expressing yourself in the perfect way possible.
4. Be Creative about Your Roots and Individuality
Creativity is preferred and dear to every writer, and we know how problematic it is to achieve it. However, standing by your individuality can lead you to the utmost creativity.
Embrace your heritage, roots, and amalgamate that with individual aesthetics. Then, voila, you will have a vibe people will envy you for every time they think of you.
5. Cliché is Your Enemy
Nothing can ever be a source of threat to a writer's existence more than any cliches. There is no aesthetic is something that can be predicted or can quickly be expected.
Steer clear of anything that is nothing but cliché when you began to select your stationery pens, notebooks, journals, or even the title for your following write-up. We would suggest you to choose anything but cliché.
6. Accessorize Well
You must have noticed that your belongings speak about you a lot. It is not just about how much random stuff and how highly expensive the things you own are.
It is how specific and unique, functional as well as original all things you own are. The decor in your home, the candles, the lamps or the paintings you put up each and everything represents your aesthetic hence select them well and choose them carefully and wisely.
7. Deploy a Critical Theory
This approach of using a critical theory to help us to better understand something about any available text; this theory provides a reasonable explanation for something that would otherwise endure perplexing or exposes as substantial something that would otherwise give the impression to be a marginal detail.
For example, at the end of the famous novel 'David Copperfield', you might have noticed that most working-class characters emigrate to a much better life in Australia.
A Marxian analysis might contend that the novel is torn between a desire to alleviate the condition of the deprived and its distaste for working-class demands for the overthrow of the great English class system; by sending these characters off-stage to the colonies, the novel can easily avoid confronting this irresolvable and ideological tension.
8. Spend time with the work
While you definitely should be looking, reading, and listening very carefully to the assigned texts as part of your homework or preparation for lecture and section, writing about a given artwork will need you to spend even more time with it.
For example, read the literary text repeatedly and note any possible patterns, repeated elements, unexpected moves, puzzling sections, and predominantly jarring disjunctions. In the case of visual art, spend your time describing everything you see, both to acquaint yourself with the amazing artwork and to practice translating its visual fundamentals into verbal metaphors.
Such descriptions will be predominantly crucial in the case of nonrepresentational art since they are not understandable real-world referents (and thus no noticeable verbal shorthand) for the clear marks on the canvas. Still, it is also essential for representational art since you will want to jot down formal or official elements and the content of the work in as much detail aspect as possible.
9. Consider formal elements
In addition to outlay time familiarizing yourself with the artwork, you will want to ask several questions or queries about its formal elements: how do the particulars that you have noted fit together and relate to one another? For example, how is the work's content exaggerated by the way it is expressed or presented?
Below you will certainly find a list of some of the official characteristics we try to look for when we examine different types of artworks.
Using inquiries about these formal elements to direct your objective examination of the work will help you to develop and produce useful raw material for your arguments.
10. Look through your previous work for emotion.
Your different stories may follow an aesthetic even when you have not thought about it. That is entirely understandable: given that your preferred writing style is likely to be prejudiced by what you have read, it is only ordinary for you to subconsciously generate an underlying emotion that visibly flows through your writing.
However, won't it be truly worth trying to build this with a sincere and conscious effort for your next piece? From my personal experience, the difference is quite noticeable when you do so.
Last but not Least
While these tips might help, do not forget that a creative writer's aesthetic has to be different and unique. Which only you can create yourself.
Also, working towards creating your own aesthetic and finding your voice can be a beautiful journey. So do not forget to enjoy it. Good luck in creating an aesthetic that is worth the word-wizard that you are.