When a writer consistently produces high-quality work but gets little to no recognition, the writer inevitably experiences frustration. Most authors have self-esteem issues because they don't get paid for doing what they enjoy. In reality, writing is a form of art, and writers should get paid for their informational content.
As a writer, you have a plethora of options for establishing your unique brand and making money off of your work. This article will discuss two of blogging's most popular platforms—Medium and Substack. To help bloggers, Substack and Medium provide a place where they may post their work and receive compensation for it.
Both Medium and Substack let you get more people to read your blog posts and make money from them. But the two platforms are substantially different because they have very different ways of making money.
This article will help you decide if Substack or Medium is better if you've been having trouble deciding between the two. Today, I will be contrasting and analyzing these two different writing platforms. I'll be showing you how they stack up against one another.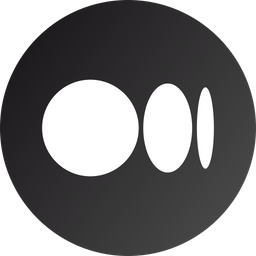 Medium; In A Nutshell:
Medium is a social networking website where bloggers can publish their work. So, whether you write for fun or for a living, Medium has a readership for you. Bloggers can use Medium to publish their work and share their thoughts with the readers. If you already have a WordPress blog, you might consider adding Medium to your arsenal. There are many options to monetize your writing on Medium, making it a lucrative platform for authors. The ability to cultivate a following and establish a name for oneself in a particular niche is another benefit.
Medium; How Does It Work?
Publishing your work on Medium earns you money based on how much time people spend reading it. You should anticipate receiving a few cents for each minute a person spends reading your content, even though it is unknown exactly what the statistic is.
While it may seem like a small number, you could have a few thousand readers for every article you post. As a result, the sums can soon mount up. It's easier to get people to read your work if you make it more appealing to the eye. As a result, your income has the potential to rise dramatically.
Who And Why Should Use Medium?
Instead of spending hours optimizing your blog for search engines, consider publishing through the Medium Partner Program. In addition, if you don't bother generating more traffic to your website or about the domain authority of your blog. In that case, you might want to publish your blog on Medium instead to reach more people.
Your earnings will rise in direct proportion to the time readers spend reading your content on Medium. If you post your blog on Medium rather than Substack, you can generate more money in a shorter amount of time. The website has many readers. Almost 100 million people read content on Medium monthly. So, this is a terrific approach to getting your material in front of individuals around the globe.
Pros Of Using Medium:
Approximately 100 million people visit Medium monthly, making it the best way to reach people globally.
Creating an account on Medium is quick and easy. . Publishing on Medium is as simple as publishing on WordPress.
The Medium is SEO-friendly. Once you post, the platform handles all of this. If you keep your material on your site, you must SEO it.
You can publish photographs and videos, making your content more appealing.
Writers who join the partner program can earn up to five figures per month.
Cons Of Using Medium:
People visiting Medium may not necessarily visit your blog. The traffic that comes to your Medium content is not yours. Some of these people may visit your blog, but most won't.
Medium has many authors, so you may have trouble standing out. Only a few people reading your material might hurt your earnings.
Publishing on Medium increases its domain authority, not yours.
Partner program terms vary frequently.
Substack; In A Nutshell:
Substack is a forum where readers and writers can get in touch by signing up for email newsletters. You only need to provide your email list as a writer on Substack. It will take care of the rest. It's also free to join Substack, which requires only a newsletter subscription from one of your favorite authors.
If your writer requires payment for their publication, you will be responsible for paying the subscription price. If it's not costing you anything, there's no reason to. Substack does not limit the subscription rates that its writers charge, but it takes 10% of the revenue you generate.
Substack; How Does It Work?
You can create a premium newsletter with paying subscribers using Substack. After that, readers pay a subscription price to access your material. As a result, Substack serves as a tool for content creation and email marketing.
It's best to use Substack instead of the costly Mailchimp if you're trying to save money. If you have paid subscribers, they may access your content on this publishing platform. It is one of the finest email marketing platforms.
In addition, Substack allows you to develop a brand via your unique domain. One of the most powerful features that Substack offers is the ability to connect a user-specified domain to a publication. A $50 one-time cost is all you need to start hosting your website on Substack's platform.
Traditional sub-domains make it tough to rank on Google. Therefore, the custom domain capability that is available through Substack is essential. Substack's email newsletter can bring a lot of visitors to your website. It can assist you in establishing a recognizable name for yourself.
Who And Why Should Use Substack?
If you enjoy producing traditional news pieces and want to grow your email subscribers, Substack is a good option. The best part is that it's inexpensive. Because you set the price for your email newsletters, you have the power to earn a substantial sum of money from them.
Pros Of Using Substack:
It's easy to use. Drag-and-drop features help you write your email and include graphics and music. Using Substack, you can create a professional newsletter in minutes.
Creating a newsletter requires no experience. You must engage your newsletter readers. A popular newsletter can earn a lot of money.
You have the freedom to write whatever you like, as long as it's engaging for readers. You may choose from a wide range of topics.
Cons Of Using Substack:
If you want to establish an email list from scratch, you'll need time and effort. If you don't have a following, you won't be able to earn a living.
There are some fees you must pay. For example, Substack takes 10% of the total money you earn, Stripe 3%, and Substack $0.30 for each credit card transaction.
Your $5 monthly subscription fee is a significant turnoff for potential subscribers.
Online Publishing Platforms: Criteria To Select The Right One?
Forum's business model:
The platform should offer a business strategy that works best for you. To put it more briefly, how does the forum make its payments to you? Platforms that pay you for each article are rare.
Most of these sites will pay you a percentage of each subscription fee, but a few will pay you per person who reads your content. It's critical to understand this, as it will influence your approach to content creation and the amount of money you can generate.
What Kind Of Content Does Well On The Platform?
Diverse business models also lead to content that does well. If your material is excellent enough, certain services will market it automatically. In this instance, your focus should be on content that has the potential to go viral.
Some people choose niche-specific content to gain a smaller following of loyal fans. Since viral stories aren't written the same way as in-depth, surgical information, you need to determine which platform is best for your content style.
Cost:
How much will it cost you to use the service as an online publishing platform user? Often, there is a minor fee for using the service. In most cases, you'll be required to pay a percentage of the revenue you create.
User-friendly:
Are there any apps for this? Is the software user-friendly when it comes to reading and writing? Questions like these will help you assess whether or not the service is compatible with your writing style and the kinds of content you produce.
Potential for Progress:
You need to have a broad idea of the platform's scale, not only in terms of its potential for monetary success but also in terms of its potential for reaching more people and generally advancing your career. Once you've mastered the tool, you should know what it takes for a writer to succeed on the forum and where you're headed.
Final Words:
The most significant distinction is how your followers discover you on Substack or Medium. Substack makes it difficult for visitors who aren't already following you to find out about your content. People are more likely to find your work on Medium because of the platform's built-in marketing options.
If you already have a huge following, offering subscription services with Substack is going to be easier. If you're looking to build your audience, Medium is a better option than Substack, though it won't pay you enough per reader.
Read More From Us:
This article included detailed information regarding the best platform for writers. However, if you are keen to know more about the writers, or want to improve yourself as a writer, we would like you to read the following:
As a writer, it is very crucial to have a good grip on the English language and Grammar itself. And that can be done through reading good English Grammar books. So to do that, we have compiled an article consisting of 10 English Grammar Books for Writers. You can read it by clicking here.
Also, if you want to check your current proficiency status on your freshly-composed English article, you can do so much copy-pasting of your content on our efficient Punctuation and Grammar checker. You can access the tool by clicking here.
But if somehow you are not satisfied with the checker's results, you can go through our next article where we have talked about 10 English Grammar Checkers You Didn't Know Existed. You can read that article by clicking here.