There was a time for the internet community, somehow related to online content when everyone was using Copyscape to check plagiarism.
Copyscape remained the unchallenged King of the plagiarism checker world and then some contenders arrived on the horizon, and now there are so many of them that it is hard to decide which one to go with.
Quetext is just one of many plagiarism checking tools, but their way of checking is quite different, and they often a handful of choices with which you can filter the way you want to check a text for plagiarism.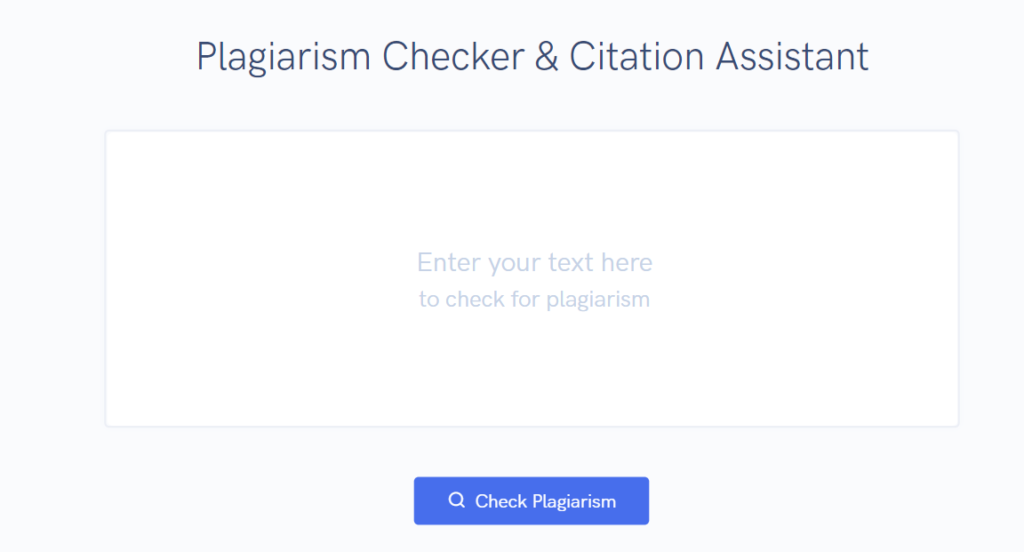 This is a review of Quetext [2022], and we will take a detailed look at the features, pricing, competitive edge, merits, and demerits of this tool.
Here we go:
Introduction to Quetext
Some of you, who are not aware of what Quetext is, would like to know about it. Here are a few brief points to explain what it is and how it works:
It is a plagiarism checker just like Copyscape, but it has its own set of unique features and it cannot be 100% compared to Copyscape.
It uses DeepSearch™ Technology which takes plagiarism checking to a whole different and deeper level. We will discuss this later in features.
There are over 2 million people, including teachers, students and professionals using Quetext for plagiarism checking. It is important to mention here, that it cannot be recommended as a tool to check plagiarism at academic level – in other words it cannot replace Turnitin.
What makes it better from other non-academic plagiarism checkers is its skill to ferret around the internet to find not only word or phrase matches, but also the contextual plagiarism.
Why Quetext Cannot be Used as an Academic-level Plagiarism Checker?
Okay!
So, this is a technical question. I can give a logical answer to that, but a more detailed and technical answer can only be expected from the brains behind Turnitin and Quetext.
Quetext can easily fetch up the exact matches from the internet, even if the text in question is an academic text, but we cannot use that for academic plagiarism checking because:
All academic papers and theses submitted to the research supervisors cannot be found on the internet. What if someone plagiarists an entire research that is not available on internet, say from 1960s, and Quetext fails to find it? Would that text be admissible to you even though it is 100% plagiarized?
All academic papers and theses are checked via Turnitin. It is the globally acknowledged tool for checking academic plagiarism. Internet is not the same as Turnitin because all papers that are fed to Turnitin do not appear on internet; so Quetext is not the tool for this, but Turnitin is the tool, because it was the one that first checked those papers.
Features of Quetext
What makes Quetext one of the top plagiarism checking tools? Well, that's its ability to scrape data from all over the internet.
As per their claim, they have a huge database of books, webpages, and over 1million journals that are available on the internet.
It is from there that Quetext's DeepSearch™ Technology fetches all the information about the text and decisively establishes whether it is plagiarized or not, if it is plagiarized, what is the percentage?
Here are the most important features of Quetext:
So what is this deep search technology that plays a key role in Quetext's plagiarism checking? These are advanced and fine-tuned algorithms that have the ability to delve deeper into the internet and other sources (although I doubt this claim), to see if the applied text is plagiarized or not.
This technology saves time and gives you the final answer as per millions of sources and databases.
As per their claim (which again does not seem to be true), they have access to 20+ million books and 1+ million journals (only if they're online), and 35+ billion web pages (which is something I can believe).
There are two main characteristics of this technology, let us understand them in detail.
Contextual Analysis and Conditional Scoring
As it has been mentioned above, this tool does not only limit to a word or phrase matching, but it goes deeper into the construct of that text and analyses the context as well.
This means, in very simple terms, that while a common plagiarism checker cannot check spun content (because it is not copied, just spun), this tool will catch it because of clear traces of the same context as found in the neighboring sentence of the original text.
With conditional scoring/probability, DeepSearch™ will update the score of the first sentence, because the second one is almost certainly plagiarized.
For example, commonly used phrases should not be considered plagiarism, but in case the text in question has a sentence next to that phrase that is so similar to the sentence next to that phrase in the original text, this tool will not only flag neighboring sentence but the first sentence or phrase as well.
This tool tightens the net around spun or rewritten content with its Near Exact Matching feature.
With this feature, DeepSearch™ can easily find the text that is rewritten or spun. Near-duplicate content has become one of the biggest problems for businesses that have a good presence on the internet.
With this tool on their side, they can easily file DMCA claims and convince Google to take action against websites with near-duplicate content.
The DeepSearch™ is Quetext's paid and deep analysis of the content, but if you cannot pay or you want to check the tool first, you can go with a simple plagiarism checking tool.
I just checked this tool – and ironically, I tested it for a published research journal on need analysis.
And yes, it immediately traced the similarities between the given excerpt and the original text. The plagiarism score turned out to be 78% which I wonder why wasn't 100% because I literally copy-pasted that excerpt.
With this tool you can search unlimited documents and texts for free – each search can be viewed, exported or deleted as of a private file.
Exclude Sources, just like DeepSearch, is a premium feature and unfortunately not available to the audience that uses the free accounts.
But what is Exclude Sources?
Well, premium users can use this tool and by using it they can enter the web pages or URLs of websites that they want to exclude from the search.
This tool can be best used in a situation where you know that your content is on your website, but you want to check if someone else has copied and pasted it on their website.
You can exclude your page/website and search the entire internet. That is the beauty of this tool.
Again:
Something for premium users!
They can upload as many as 5 files at a time to check results on the internet and from the Quetext database immediately.
The files can be in a handful of different formats e.g. PDF, MS Word, its Mac counterpart: Pages, and plain-text files.
Quetext's Commitment
Now:
It is a risky job to search your unpublished paper/content on this plagiarism checker because once it is known to another party, it can be stolen or misused.
However, there are certain assurances that explain their privacy policy and other policies. You can take them as Quetext's guarantees to their users.
Property & Privacy Rights
In simple words, Quetext assures its customers and freemium account users that their text will remain their property and they would have privacy rights to it. This means Quetext will be bound to never share, store or claim the user's work. Their terms and conditions clearly explain that copyrights to a certain text will remain with the user and not with Quetext.
Quetext assures that all their engineering and quality assurance practices are geared to make sure that the results that they collect from all over the internet and their databases are 100% correct.
Comparison Between Freemium and Premium Services
As the term suggests, their business model is based on freemium and premium services.
This means that to lure the prospects into their paid/premium services, they offer freemium accounts.
Make a free account and check a few features that are there for free account users. I've already mentioned above the advanced features that fermium account owners cannot use.
So what is the main difference? Here it is.
Freemium is free while premium charges roughly $10/month.
Freemium does not have DeepSearch facility and Premium has access to this feature.
With free account, search limit per day is 3 and with premium account, it is numberless.
Free account users can have maximum 3 reports, while it is unlimited in case of premium account.
Freemium account users can search for a max of 500 words (1 page) per query, and premium users can search for as many as 25,000 words (50 pages) per query.
Freemium account owners cannot have access to:
DeepSearch
File Upload
PDF Report Export
Exclude Resources, and
Premium Support
Verdict
As per our honest and properly thought-out opinion, here is what we think of Quetext:
It is a wonderful tool, even for free account owners.
It would be extremely wrong to assume that this tool can be used for the sole plagiarism checker for academic work – even if you use it, you'd eventually have to check Turnitin.
It is based on a Freeemium business model – while they make available all basic features, they do not let you use premium features unless you become acustomer.
As per our testing, since the free testing does not have access to DeepSearch, its accuracy is roughly 80%, which is still very good for a free tool – and using a free account you still get to know on which page the match was found and other useful details.
We recommend Quetext for Freemium use as well as Premium features that this tool offers.