If you are a teacher, professor or an editor then it is very likely that you would like to have access to certain essay checkers that would make it quite easy for you to check the grammar of an article and also check if the essay or the piece of writing that you are checking is free from grammatical errors and also, free from being plagiarized.  Or you may just be a blogger who wants to improve the quality of their writing. Thanks to technology this task has become really easy. You can easily check if an essay is plagiarized and if it has grammatical errors. Most grammar checkers can help you achieve this task. Grammar checkers use something called Natural Language Processing.  Grammar checkers also have built-in tools that check if something is plagiarized or not. The software takes the phrases in the essay and cross checks them against similar phrases on the internet. If the similarity between multiple phrases is too close then the essay is considered to have been plagiarized. If you are a writer you would like to make sure that you don't spend a lot of your time just proofreading your essays and you would also like to know that whatever you are writing is original and has not ever.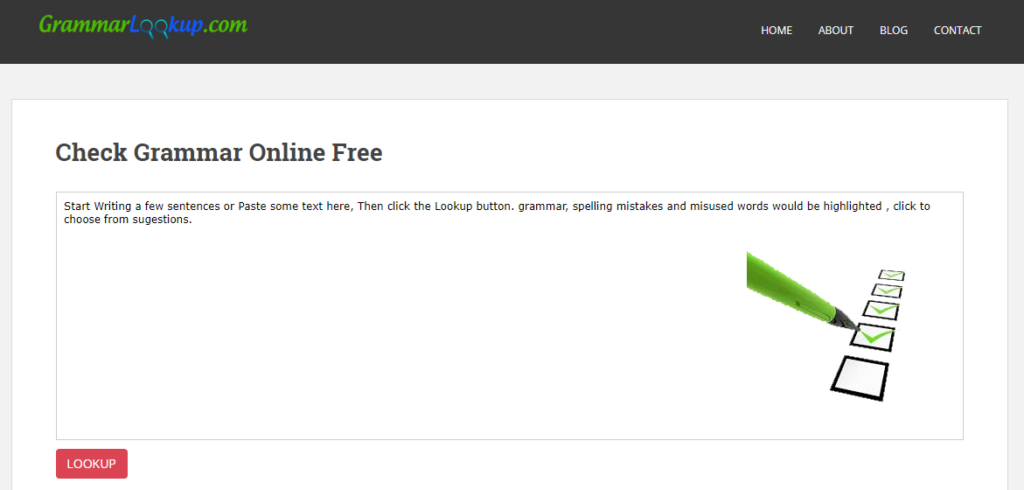 Essay checker tools for Grammar And Punctuation
1) Grammarly:
The most popular software used throughout the world for grammar checking and also to verify if something is plagiarized or not. The grammar checker has a vast library of grammar rules to refer to, more than 400 rules that include, subject-verb-agreement, conjugation, use of articles, jargon, overly complex sentences and double negatives. The plagiarism tool is also quite effective in the sense that it works efficiently 95% of the time and will surely catch any essay that has been plagiarized easily. The 5% of the time that it may not be successful is when the essay is about something that is extremely obscure. Grammarly is available as a desktop app. If you pay $29.95/month then you will have access to the full features and if you have a career in writing then this paying for the premium service is definitely worth it.
2) Hemingway:
This is a grammar checker that is quite unique in the sense that it is unlike usual grammar checkers because it just doesn't only look at the grammar rules that have been followed or not, but in fact it also looks at the readability of an essay. This software will use certain complex algorithms to check if your explanations aren't overly complex, if they can be put in simpler terms and also if the words you are using to describe some things are apt or not. This is quite useful for a blogger as this tool allows for the quality of your blog to increase exponentially. The best thing about Hemingway is that it is free. It can be used in browsers, WordPress or the Medium editor.
3) Plagiarisma:
This is website that can allow you to upload almost any file format to check if it is plagiarized or not. If you want to check if something is plagiarized or not that this is one of the most powerful tools for the job. The most important thing to note about Plagiarisma is the fact that it supports virtually all languages, 190+ languages which is quite amazing. There is a free version where you can do a limited amount of checks per day, but there are also some premium plans. You can pay $5 for 100 searches a day and there is also a $30 plan which gives you unlimited searches each month.
4)  Paper Rater:
Paper Rater is a grammar checker as well as a plagiarism checker. The plagiarism checker runs your essay against 10 billion documents to check if it is plagiarized or not. Not only that, but has an extremely powerful grammar checker as well that will probably let you never having to proofread your essay ever again.  Paper Rater is completely free and if you are a blogger then you should definitely utilize Paper Rater.
5) Grammar Correction:
If you want don't want to download and install and app and use and simply just want to make sure that your essay if free from grammatical errors then Grammar Correction is what you are looking for. It is so easy to use, the website has a text box where you can paste your essay and you get all your grammatical errors highlighted.