While technology keeps on pacing up and providing feasible and innovative solutions for everyday life problems. It hasn't spared any space for writers as well with programs such as Scrivener.
Scrivener boasts a full comprehensive user interface along with many editorial and organization elements that can make research and write a lot easier.
However, the sad part is that it doesn't come without a price which unluckily some of us might not consider the best option.
Recommended: Jasper Ai Writer Review 2022
Nevertheless, worry not since we are here with 10 free Scrivener alternatives that will get the job done for you.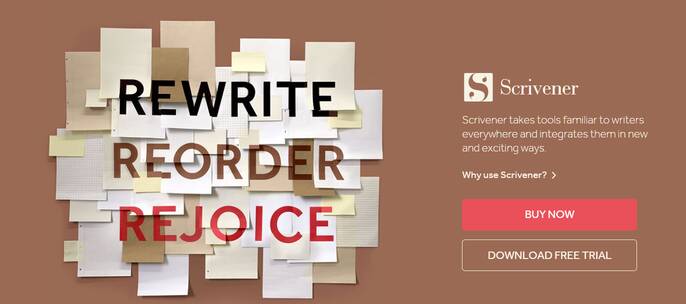 A little About Scrivener:
Particularly made for writers and authors, Scrivener assists in keeping all your information organized and accessories.
It permits you to keep all your research references and notes in one place. Likewise, it also has an assortment of scripts, stories, and article format templates ready to be used.
Moreover, it also keeps your files organized and keeps your index card aligned in special outlines titled Cockboards, and avoids mistakes.
Last but not the least, the split and full-screen features are of a lot of help when you want to edit multiple documents at once.
Perks Of Scrivener:
12 different keyboard designs
Variety of organizational elements to keep your content and storyboard well structured
Equipped with premium writing and proofreading tools
Provides full access on both Mac and android devices
Setbacks of Scrivener:
Gives a hard time to beginners
Allows limited file sharing
Doesn't upholds grammarly extension
Compatibility issue between Windows and Mac.
So, keeping all these reviews and issues, we have hand-selected a list of the 10 best Scrivener free alternatives based on people's reviews. Let's see if these programs fulfill your writing requirements.
10 Free Scrivener Alternatives
Manuskript is a very preferred choice for novel writers since the task requires a completely focused environment. It is loaded with all the tools that you would want to keep your writing and notes organized in a place.
Additionally, it keeps note of your plot and characters and also offers full access on Windows, Mac, and Android.
Pros:
Gives character suggestions
Summarizes paragraphs
Reorganize and edit different clasps of the story
Allows you to upload documents from external sources
Cons:
The program needs a few changes and is still working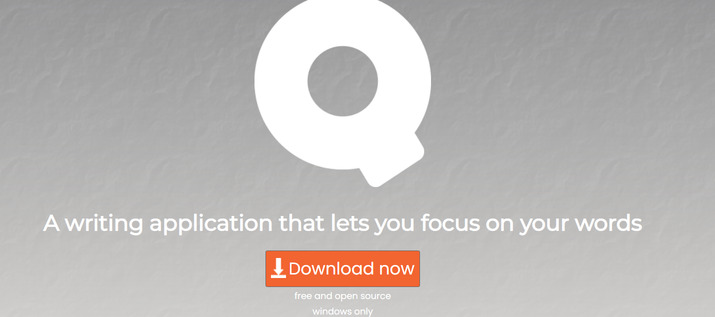 Another smooth and powerful alternative of Scrivener we have is Quoll Writer
It functions admirably for story and screenwriters with its minimalistic and comprehensive user interface that is surprisingly loaded with features more than you would require at any point.
Moreover, it also flaunts a few more impressive features such as detecting grammatical errors and writing issues. Adding tracking links and small descriptions for each chapter is also one of its many features.
Pros:
Timer to help you write fast
Word count indication
Well structured management
Spell checks and thesaurus
Cons:
Like Manuskript, Bibisco is another Scrivener free alternative that is well suited for writing novels. It boasts a simple user interface that is equipped with tools that keeps your story structured.
It's an explicit application that implies that it can be accessed and used freely without taking in any load if downloading it.
Bibisco has two versions, one is the community version which is free of cost whereas the other one is the supporters' edition that comes along with a price.
However, the performance of both the free and premium versions is satisfactory enough.
Pros:
Review your story characters and provides edit wherever necessary
Supports multiple languages
Prevents all distractions
Provides a quick export and sharing in form of pdf, epub or doc format
Cons:
Requires a lot of clicking to get things done
A few user complained of malfunctioning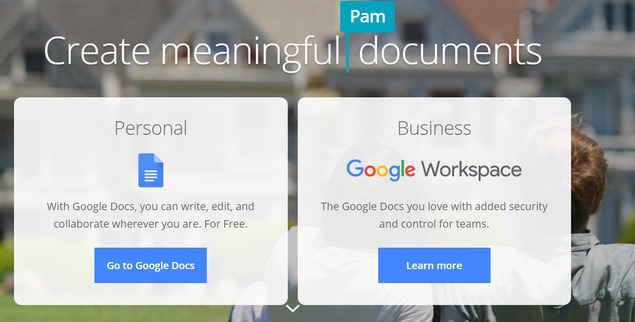 One of my most preferred and used one's Scrivener alternatives, Google Docs works perfectly for anyone who prefers a more hassle-free environment.
It lets you work in peace since the menu is very straightforward and easy to work with. A few things that are worth noticing is that it allows you to search on Google without having to leave your document and also provides spell checks and write up errors
Pros:
Easy to use
Completely free of cost
Easy sharing
Auto saves your document
Cons:
lacks a few elements
Doesn't autosaves when offline
Previously known as Atomic Scribbler, this free Scrivener Alternative makes research work and note-taking a lot easier. Also, the tree structure makes it a first-hand choice when it comes to project management.
What bought it in the battleground with Scrivener is its amazing tools and the number of analytics and reports it offers. Though it doesn't have all that Scrivener got for its users. It isn't a bad choice, especially considering that it doesn't cost you a penny.
Pros:
Provides data compilation on a single click
Prevents redundancy in the sentences
Editing tools saves a lot of time
Points out punctuation errors
Suitable for new writers
Cons:
It's not compatible with Mac and apple devices

If you are willing to write your story with minimal distractions, give this Scrivener alternative a try. ApolloPad is an underdog Writing software, giving you peace of mind as you write your novel. Its text editor is so simple and does a great job.
ApolloPad imports projects from PDF, Word, or other formats and exports your work to PDF, ebook, Markdown, doc, and more. It also provides automated backups to your own personal Dropbox. Apart from managing project timelines, outlines, characters, locations, and objects, it can upload photos and reorganize them.
Pros of Apollo Pad:
Writer-friendly tools
Packed with tools
Daily word counter and timer
Project timelines
Status update (green if everything's okay and red in case of server unavailability)
Contextual notes
Export options (e.g., PDF, HTML, ePub).
Cons of ApolloPad:
The interface takes time to familiarize.
7. Zoho: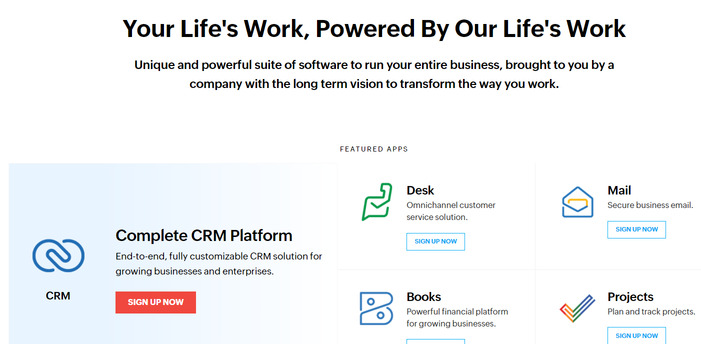 Zoho is one of the best highlighted Scrivener Alternative. It is a desirable word processor on the market with its keyboard shortcuts. It's also free.
The list of benefits is going to belong, so let's get into it without wasting any time. Zoho Writer is a powerful word processor compatible with all of your devices.
You can collaborate with your teammates in real-time and create elegant, inspiring documents for free.
Pros of Zoho
Best known for its multiple keyboard shortcuts, Zoho is another Scrivener alternative on our list.
It has gotten a lot similar to the mighty Scrivener and that is why it is one of the most wanted programs in the market nowadays.
However, the main thing that took us by surprise was how effortlessly you can collaborate with your partners and friends and create projects together.
Pros:
Works offline as well
Smooth workflow
Allows you to save files in Cloud
Zia, the writing assistant present at all times for your help
Cons:
The customer support isn't as expected
Cons of Zoho:
Mediocre Customer Support
8. Zettlr: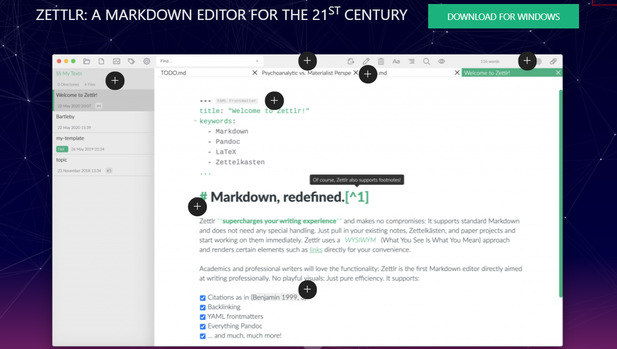 Zettler is a slim, fast, versatile, and supercharged markdown editor who focuses on connecting pieces of information using state-of-the-art methodology. It features dark mode out of the box due to its design flexibility.
Zettler is a perfect explanation for your problems if you are looking for an initiative fast-paced and comprehensive free Scrivener Alternative. It brings into use the state-of-the-art methodology to link your story elements together.
It also lets you make personalized themes to make you comfortable in the workplace and also Zettler is well known for pacing up your work speed.
All in all, the final director would be perfect for anyone looking for extra assistance in journalism and research work.
Pros:
User friendly
Perfect for college students as well.
Let's you cite with zettler
Assists in search algorithm
Cons:
Down to number 9, Focus writer is another free Scrivener alternative but it is a lot more basic than it.
Rather than being accessorized heavily, the Focus writer only has a few yet useful tools hidden well behind the interface and only comes into view when the user needs them.
Moreover, it provides a minimalistic and distraction-free environment that is preferable for novel and story writers.
Pros:
Free
Simple user interface
Auto saving
Gives timer and alerts
Cons:

At last Scrivener alternatives, we have Living Writer, it's an expertly designed software and flaunts a very intuitive user interface.
To ease things for the user, it also alternates the units as scenes and helps you link, replace and organize them in accordance with other elements of your story
It also entertains its users with its logical tools that play well in formulating your complicated tasks into doable ones.
Recommended: Ryter Review: Is this Ai Writer worth it in 2022?
Pros:
No distractions with the user interface
Lets you save in both Dropbox and Google drive
Cloud based
Mobile apps syncs well with desktop version
Reliable
Cons:
Lacks screenwriting tools
Rapping up Scrivener alternatives:
As a writer, the atmosphere we use while writing and the tools we use have a deep impact on the content being produced. Thus it is necessary that we are using an adequate editor that could address our needs quite well.
Scrivener does this job quite well but the price and learning curve can set some of it back
However, the free Scrivener alternatives discussed above are sure to serve you in a pleasing way and won't leave you disappointed.