Scrivener is an outliner and writing software that originated for authors and writers. It manages your documents, notes, and metadata. Scrivener allows you to organize your notes, research, concepts, and whole documents for easy access and references.
It also offers pre-designed templates for fiction and non-fiction, manuscripts, and screenplays. Scrivener has an incredible ability to rearrange your files by dragging and dropping virtual index cards on outlines called a corkboard, a split-screen mode that enables you to edit several of your documents at once, and a full-screen mode has the ability to export text into multiple document formats.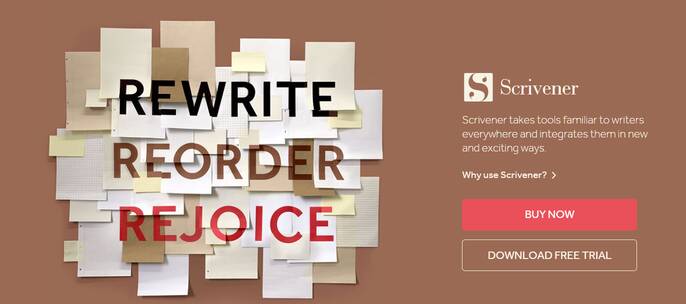 Benefits of Scrivener:
12 inbuilt templates.
Storyboard and organizational content features.
30-days free trials
Advanced proofreading and writing tools.
Compatibility with both Android and iOS devices.
Drawbacks of Scrivener:
Not particularly designed for beginners
Doesn't have support for the Grammarly tool
Has limitations while sharing the file.
Compatibility issue between Windows and Mac.
So, keeping all these reviews and issues, we have hand-selected a list of the 10 best Scrivener free alternatives based on people's reviews. Let's see if these programs fulfill your writing requirements.
10 Scrivener Free Alternatives
Manuskript is an open-source, free scrivener software alternative. It enables you to organize your task and keep them managed, unlike other word processing software. Manuskript is absolutely free with best-known features like a personal novel assistant, Distraction-free writing mode, keep track of your story's notes, plots, and characters, and is available for Windows, Android, and Mac.
Pros of Manuskript:
Create characters
Build worlds
enhance your premise from one sentence to a paragraph to a full summary
Conceive plots and construct outlines
Reorganize and edit chapters and scenes
Track items and view the storyline
Upload and download documents
Cons of Manuskript:
Inability to hide the code and display only the formatted text.
Incompatible for cross-formating
Still under development
Unreliable server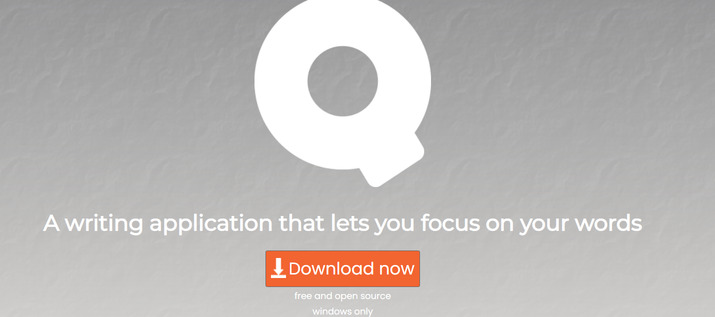 Another free alternative to Scrivener is Quoll Writer. It is an open-source and free alternative to Scrivener, well-suited for screenwriters as well as authors.
Quoll Writer offers numerous features like minimalistic and a clean interface, One-tap sharing across different devices and apps, detect errors and grammatical issues, links and adds descriptions for each chapter and can record goals and an amazing tabbed interface which allows you to keep track of characters in the stories. Besides, this writing program is also absolutely free.
Pros of Quoll Writer:
Highly configurable
Timer and word count indicator
distraction-free mode
minimal interface
Easy chapter management
Integrated spell checker and synonym lookup
Cons of Quoll Writer:
No Grammar Checker
The editor is Java-based
Limited export options
Bibisco is one the best free writing alternative, which is very useful for writers to write their stories in the simplest way. Its unique feature of breaking down the elements of your story makes it better organized. It's an open-source application, which doesn't need to be installed and is completely free of charge.
Bibisco is an independent and personal project designed for ones who would like to write more straightforward. It allows you to export your novels in .docx or .pdf formats. Bibisco has two versions, one is a community version that is free, and the other is the Supporters edition that is paid.
Pros of Bibisco:
Sort pages between scenes and chapters.
Distraction-free mode
Provides analysis, review characters and plot.
Quick export in pdf, doc or epub format.
multi-languages support
Compatible with Windows, Linux and Mac.
Cons of Bibisco:
Software'sSoftware's control gets disappeared sometimes.
Can be uncomfortable if the user interface is not maximized.
Lots of clicking
No mobile application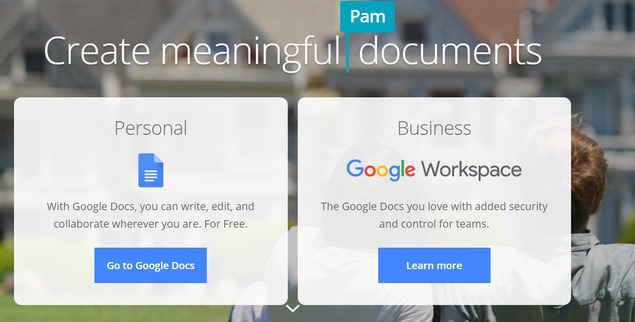 If you like to use a cloud-based scrivener online alternative, then Google Docs can be a better word editor. It is easy to use, free of charge, and suitable for those who don't want any fancy functions or mess around with settings. Its menu is straightforward, no need to dig deep to find features.
Google Docs can hide your spelling errors, search Google without leaving your document, Look up words you don't know, or synonyms to replace overused words, and pretty much anything else basic you would like to find in programs such as Scrivener or MS Word but for free.
Pros of Google Doc:
Easy to Learn
Free
Version Control.
Accessibility
Import/Export Flexibility
Cons of Google Doc:
Weak Presentation program
Lacks variety of style, theme, charts, graphs and templates.
Internet access required
SmartEdit Writer (formerly Atomic Scribbler) is a writing environment and project management for novel writers and short story authors suitable for working on Windows PCs. With its tree-like structure similar to Scrivener, it's also free.
It can keep tabs of your documents and notes open. What makes this software stand out above Scrivener is the editing functions with fantastic reports you can run. It lacks some of the tools of Scrivener, however, but this may be perfect depending on what tools you find necessary.
Pros of SmartEdit Writer
Create own Monitored words list
compile data with a single click
good teaching resource for new writers
Points out unintentional cases of repetition
Illuminates inconsistencies in punctuation.
Offers time saving editing
Cons of SmartEdit Writer
Windows only, no plans to offer a Mac version.

If you are willing to write your story with minimal distractions, give this Scrivener alternative a try. ApolloPad is an underdog Writing software, giving you peace of mind as you write your novel. Its text editor is so simple and does a great job.
ApolloPad imports projects from PDF, Word, or other formats and exports your work to PDF, ebook, Markdown, doc, and more. It also provides automated backups to your own personal Dropbox. Apart from managing project timelines, outlines, characters, locations, and objects, it can upload photos and reorganize them.
Pros of Apollo Pad:
Writer-friendly tools
Packed with tools
Daily word counter and timer
Project timelines
Status update (green if everything's okay and red in case of server unavailability)
Contextual notes
Export options (e.g., PDF, HTML, ePub).
Cons of ApolloPad:
The interface takes time to familiarize.
7. Zoho: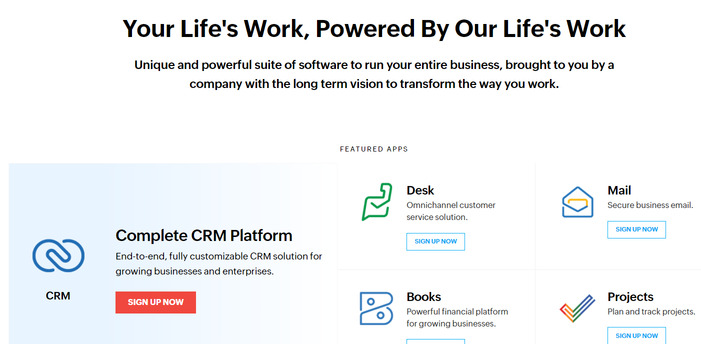 Zoho is one of the best highlighted Scrivener Alternative. It is a desirable word processor on the market with its keyboard shortcuts. It's also free.
The list of benefits is going to belong, so let's get into it without wasting any time. Zoho Writer is a powerful word processor compatible with all of your devices.
You can collaborate with your teammates in real-time and create elegant, inspiring documents for free.
Pros of Zoho
Wide range of rich text writing templates 
Workflow automation
Easy to use even for the newbies
It saves your content with variation
Commendable exporting (Word, PDF, ODT, RTF, Text, HTML, and ePub)
Share your files and invite other users to collaborate
Save all your files in the cloud
Added Zia, writing assistant points out grammatical and spelling errors
Work offline
Cons of Zoho:
Mediocre Customer Support
8. Zettlr: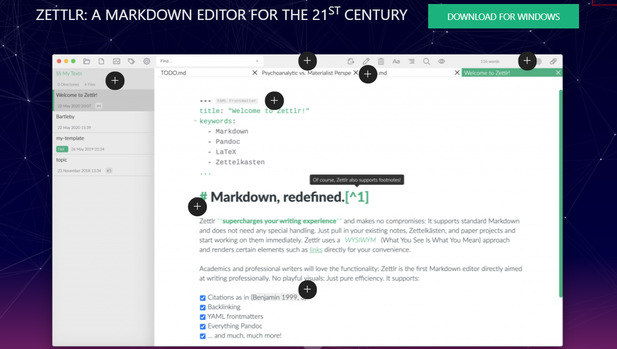 Zettler is a slim, fast, versatile, and supercharged markdown editor who focuses on connecting pieces of information using state-of-the-art methodology. Zettler features dark mode out of the box due to its designing flexibility.
You can even create completely new themes of your own. Its aim is to speed up your workflow and assist you in writing without any interruptions.
It's a fantastic alternative to Scrivener. Writing professional texts, whether you are a college student, a researcher, a journalist, or an author, has never been so easy and motivating with Zettler. It has the right tools for you.
Pros of Zettler:
Full control over your own files
Night Mode support
Cite with Zettler
Code highlighting
Zettelkasten (management techniques)
Search Algorithm
Cons of Zettler:
Large
Slow
Can'tCan't open just a single .md file
Focus Writer is a free, simple word processor app that assists in putting an end to any distractions to let you write your books faster. Unlike Scrivener, which has a learning curve, FocusWriter is lightweight and basic.
It has a basic interface with tools hidden behind the screen, which you may only see when you need to use them. FocusWriter is worth considering if you want simplicity or minimalism. Unlike Scrivener, which is quite complicated.
Pros of FocusWriter:
Simple and free
Timers and alerts
Full screen mode
Customizable background image
Runs on Windows and Mac
Distraction-free text editor for writers
Auto-saving
Cons of focus writer:
No syntax highlighting
Limited typesetting
Not Markdown compatible

yWriter is a free writing tool, easy to use, and intuitive. It uses "scenes" as a unit of text and then allows you to associate, rearrange and place that text with all manner of story elements (characters, locations, items).
yWriter is an absolute gem providing all of the required development tools broken down in a logical format that replicates the lifecycle of story development from inception to completion.
Pros of yWriter:
It has as a no-frills UI s
Supports cloud saving
Device sync via Dropbox and Google Drive
Takes automatic backups
has an Android app (unlike Scrivener)
Reliable
Comes with a phone app that syncs with the desktop app
Cons of yWriter
No Mac app or mobile apps.
Lack of screenwriting tools or templates.
Support for third-party backup options might be more apparent.
Conclusion:
It's time for the final verdict. Scrivener is undoubtedly an excellent place to address your writing projects. But due to its complexity and high price, it's far from being a complete package.
Thankfully, there are a lot of alternatives on the internet to Scrivener, which is equally good or even better than Scrivener.
Fortunately, these substitutes can offer far more than even Scrivener can. Above, we have discussed the ten best Scrivener alternatives to let you have ample choices.